10 December 2021, Toronto, Ontario – The Philippine Consulate General in Toronto extends its congratulations to Mr. Edsel Mutia, RN for garnering the 2021 Top 25 Canadian Immigrant Award, as well as the 2021 Urban Heroes Award (Health Category) of the Star Metroland Media.
Another Filipino Canadian, Ms. Ida Beltran-Lucila from Edmonton, Canada, was also one of the awardees of the Top 2021 Canadian Immigrant Award.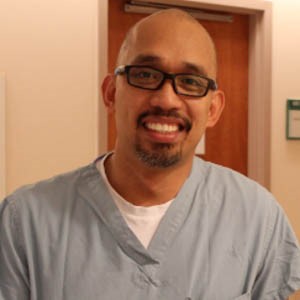 Mr. Mutia works at the Intensive Care Unit of the North York General (
NYG
) Hospital. He worked in Saudi Arabia for seven years then migrated with his wife in Toronto, Canada in 2007. He encountered challenges with credentials recognition but with determination and perseverance, and support from the 
CARE
Centre for Internationally Educated Nurses, the registration requirements to qualify to take the Nursing Registration Exam was reduced from the initial requirements of a four-year degree to just a year of courses at the George Brown College in Toronto. Mr. Mutia also works at the Scarborough General Hospital's Critical Care Response Team.
Edsel Mutia believes that nursing is not just a profession but a calling to help, serve, and give back to the community. He supports and encourages the patients under his care, as well as their families.
The Urban Heroes Award, presented by Star Metroland Media, Toronto.com, and its community neighbourhood newspapers, is now in its 12th year. The Award recognizes individuals and groups, for work, leadership and good deeds in eight categories such as Arts, Business, Education, Environment, Good Neighbour, Health, Social Issues and Sports. It was first introduced in Etobicoke in 2009 and grew to honour people in Scarborough and North York, and for the past four years has been open to residents across Toronto.
The Top 25 Canadian Immigrant Award is a people's choice awards program that recognizes inspirational immigrants who have made a positive impact on their communities since arriving in Canada. As the first Canadian national award program, the Top 25 Canadian Immigrant Awards recognize the achievements of all immigrants including community advocates, volunteers, successful entrepreneurs, cultural icons. – END